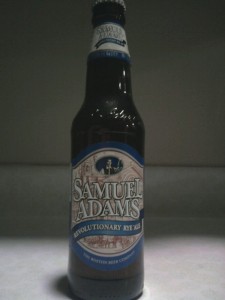 As part of the American Originals Variety Pack, Samuel Adams released the winner of the 2010 Sam Adams' Beer Lover's Choice contest, Revolutionary Rye.
With this beer, I didn't quite know what to expect because rye beers run the gambit of beer styles.  Initially, this smelled like bread and a bit like spicy hops.  It tasted a bit malty, but there was a lot of flavor from a pine-like hop variety.  It left quite a bit of bitterness in the finish.  I think if you enjoy IPA's, you might like this beer since it reminded me of a less-bitter crisp IPA.
Have you tried the Revolutionary Rye?  What was your take?