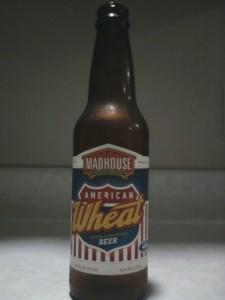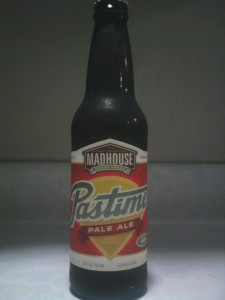 Over the past few weeks, Madhouse Brewing Company has made its way into Iowa City, and I had a chance to sample both beers they make, the American Wheat and the Pastime Pale Ale.
The American Wheat had a slight citrusy scent.  The taste had a bread-like flavor, and was very light and crisp.  It was a great example of an American unfiltered wheat style.
The Pastime Pale Ale had a fragrant citrus scent.  It tasted like a balanced hopped pale ale.  The flavor of the cascade and centennial hops shine through.  It finished clean, and left a nice citrus flavor.
I think Madhouse is on the right track with their first couple of beers, and look forward to next few beers they make.  Word has it they are experimenting with a black IPA, and I hope to see that soon.
Have you tried the Madhouse Brewing company beers?  What did you think?