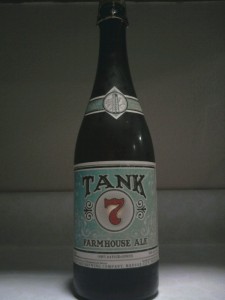 Boulevard Brewing's Tank 7 arrived in Iowa City recently, and I was excited to try the latest in the Smokestack Series.  Tank 7 replaces Boulevard's Saison, which I had taken a liking to.
It was a nice, light farmhouse ale.  Initially, it smelled a bit fruity.  The taste was a light and crisp citrus flavor, with a hint of fruit.  It left my palate very crisp and clean, leaving just a bit of citrus.
Have you tried Tank 7?  What was your impression?