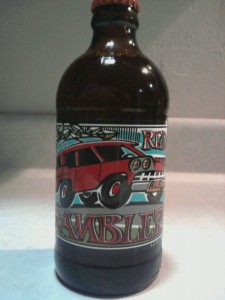 I had a chance to have Peace Tree Brewing Red Rambler.  It is named because the brewery is located in an old car dealership.
The aroma was sweet, and it had a nice reddish color.  It was a nice malty red.  It had a nice fruitiness, and was balanced by three different hops varieties.  It left a lingering malt flavor that was very nice.
Have you tried the Red Rambler?