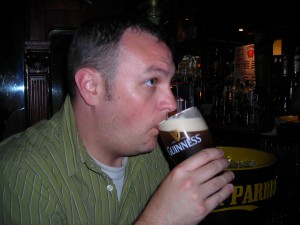 Since last year's trip to Ireland, I've been excited to try some of my new Irish-ness this year on St. Patrick's Day.  This year I plan to enjoy some time with friends, good food, and some Guinness.  Isn't that what St. Patty's Day is all about?  Also, don't forget the good, better, and best beers to try tomorrow, and be safe!
Oh, and this is actually another milestone – Thoughts on Beer's 150th post, so raise a glass and toast, "Sláinte!"
What are your plans?  Lots of Guinness and corned beef & cabbage?  Let us know what you do!