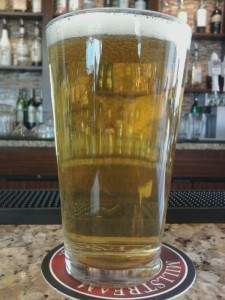 On my way to New York yesterday, I had a chance to sample Millstream Brewing's latest seasonal offering, German Pilsner.
It was light and crisp.  Taking care to taste it on the front of my tongue first, the malt flavor comes through and leaves a nice lingering bitterness once it hits the back of your tongue. It was a very good pilsner, like pilsners should be.
Have you tried the German Pilsner from Millstream?  What did you think?