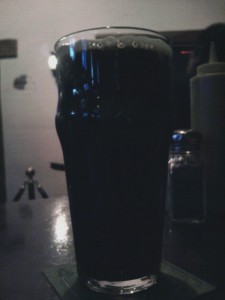 Also while at Stout's NYC in Manhattan, I had the chance to sample Keegan Ales Mother's Milk Oatmeal Stout.
Not only is the name a mouthful, but so was the beer.  It was nice and smooth with a bunch of body, and had a perfect roasty character to it. Because it used lactose (milk sugar), it was slightly sweet but the oats gave it a hint of bite to balance it out.
It was a nice stout, and look forward to the next time I visit the New York City area to try some more offerings from Keegan Ales.
Have you tried the Mother's Milk Stout?