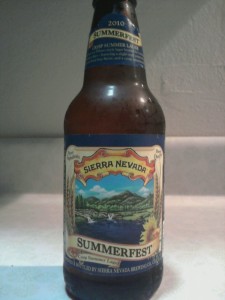 I just had a chance to taste the new seasonal from Sierra Nevada, Summerfest.
Although I don't normally like pilsners, it was a nice version of one. It was very crisp and had a nice malt flavor with a bit of spicy and floral hops tat finished nice and clean.  The label states it is for "enjoyment on warm summer days".
It was a good pilsner, and I look forward to enjoying more this summer.
Have you tried Summerfest?  What did you think?