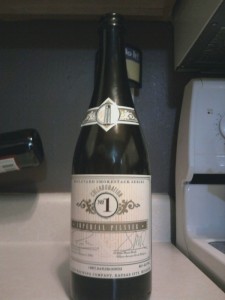 Over the weekend, I had the chance to try one of Boulevard's newest offering, the collaboration with Orval's Brewmaster, Jean Marie Rock.
It was very clear and had a light, fluffy head.  It was a very smooth drinking beer.  Even though it was a pilsner, it was very caramely and sweet.  I have to admit, this was a deliciously simple beer.
Have you tried the Imperial Pilsner?  What did you think?