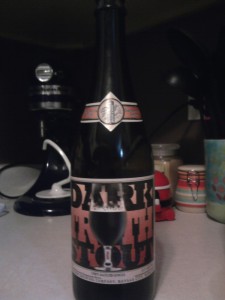 Last night, I tried the Dark Truth Stout from Boulevard Brewing.
Because I like the other Boulevard Smokestack beers, I was excited to try this installment.
It poured night-black, and had a nice fluffy dark head, and had a sweet, cocoa-like aroma.
With the first taste, it had a lot of complexity, but I could make out chocolate, with a slight espresso taste.  The Belgian yeast also gave it a plum-like flavor. It was rich and velvety, and had a smooth mouthfeel.
Have you tried the Dark Truth Stout?  What did you think?