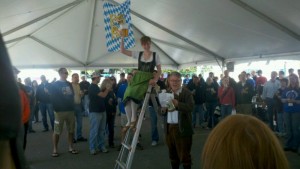 Just a reminder that the 2012 Iowa City Northside Octoberfest / Brewfest is this weekend, with the Brewfest on Saturday.
It looks to be an exciting year, since the number of Iowa breweries has grown in the last year, as well as a few new out-of-state breweries (Schlafly, Founders, Tallgrass Brewing, and Green Flash to name a few), not to mention the new Backpocket Brewery in Coralville.
The most recent addition to Iowa's shelves is Stone Brewing out of Escondido, California.
Hope to see you there!