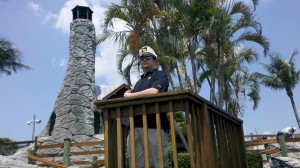 A week ago, my wife and I met up with some family in Florida.  Specifically, we went to Fort Myers Beach.
While there, in addition to hanging out at the hotel tiki bar, we checked out the local night life, and sampled some of the local beer.  Several places had house beers, including the Smokin' Oyster Brewery, the Yucatan Beach Stand, and The Beached Whale.  Each house beer was a different interpretation of a red.  The favorite was the Yucatan red, because it was more smooth,and was similar to a lager.  A close second in our group was the Beached Whale Ale, another red, but with more ale-like qualities.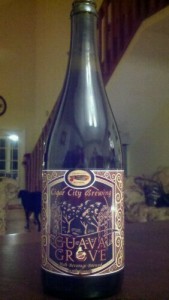 Also while we were there, I had a chance to sample Guava Grove, the farmhouse ale from Cigar City Brewing in Tampa, Florida.  Because of the added guava, it was a bit sweeter than most saisons, but it had a very nice hop flavor and aroma.  It was a good saison and worth a sample.
It was a great trip, and we enjoyed a lot of good beer.  Have you had the local beers at Fort Myers Beach?  What was your favorite?