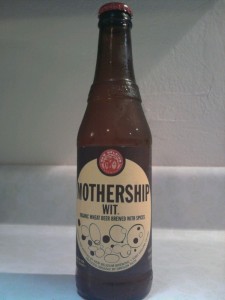 Continuing with American Craft Beer Week, I had a New Belgium Mothership Wit.
At first, it was nice and light and crisp. It was citrusy with just a bit of tang, and was very refreshing. Although it is certified as organic, I didn't notice anything different that would make me think it was organic.
I would say it's a good witbier but not quite my favorite. Have you tried Mothership Wit? What did you think?