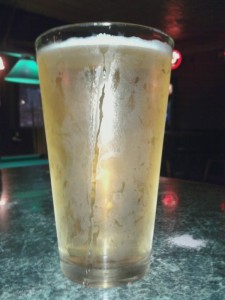 I had a chance to try Great River Brewery's Dirty Blonde tonight as Old Capitol Brew Works.
At first, it had a smoky scent and was slightly hazy.  Upon tasting, it was very fruity, almost like Juicy Fruit gum, and a bit of citrus, and not much bitterness.  The carbonation gave the beer a bit of bite, and allowed the beer to have a nice clean finish.  It was a very light and refreshing beer that I could have many of this summer.
Have you tried the Dirty Blonde from Great River Brewery?  Let us know what you think!